Department of Digital Humanities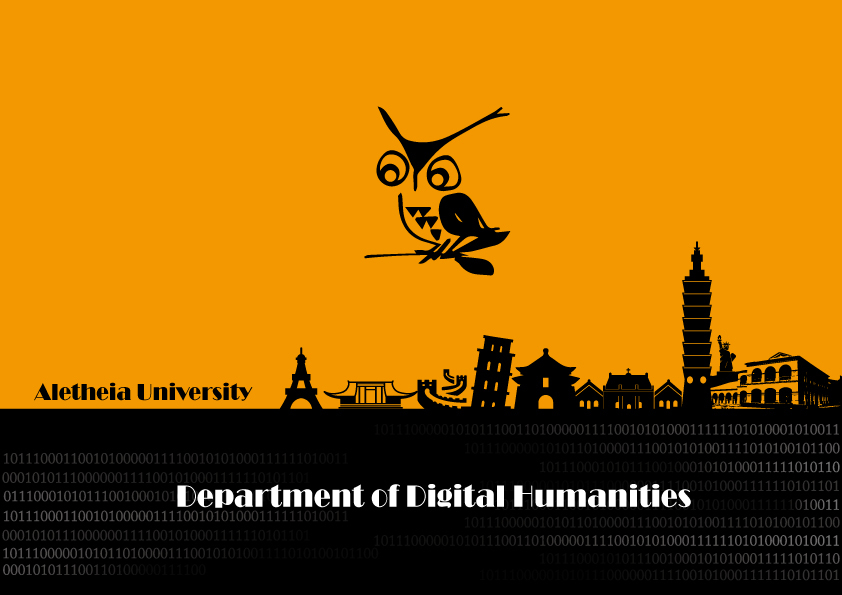 website
https://ddh.au.edu.tw/index.php?Lang=en
Purposes
To equip students with interdisciplinary and integrated capabilities in the humanities, arts, aesthetics, and information literacy, as well as to cultivate cultural affairs personnel through training in cultural and creative thinking, as well as in the applications of digital information.
Characteristics
Enhancing students' sense of humanity and their managerial abilities in cultural organizations through courses on cultural heritage and administrative management, along with practical training.
Strengthening students' information application abilities so they will be competent in information communication and data processing jobs in the cultural and information industries.
Increasing the effectiveness of studying and circulating knowledge in the humanities by applying IT software. Students will develop the creativity and skills needed by the cultural and creative industries.
Prospects for the Future
Future career:
Jobs related to multicultural affairs such as Planners, Marketing, and Project Executives in the fields of digital media, editing and translating, publishing, digital archives or the cultural industry; Marketing and Project Executives of cultural, artistic, and performance groups; Event Executives and Planners of museums, foundations, and all kinds of NGOs. Graduates can also take the national civil service examinations and work for the cultural departments of governments.
Further education:
Our graduates are prepared for further study at domestic or foreign postgraduate programs related to Cultural Studies, Multimedia, e-Learning, Museum and Cultural Heritage, Information Management, Cultural and Creative Industries, Culture Marketing, Area Studies, Public Policy, and Cultural and Art Administration.